Gluten Free Spice Cookies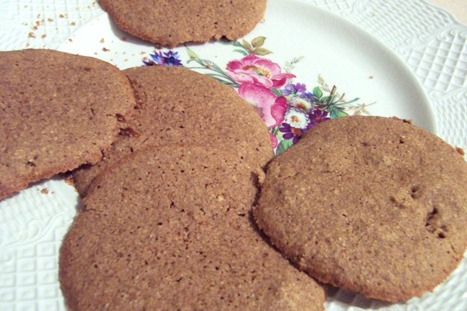 These crispy cookies are low in fat and have a very delicate crumbly texture. If you have a craving for something sweet and spicy but prefer a light, low calorie option, try this easy vegan recipe.
Brown rice and oats replace the wheat. Similar to ginger snaps, Santa would definitely appreciate them!
Dry Ingredients
1 cup brown rice flour
1 cup oat flour
1 /3 cup cornstarch
1 tsp. salt
1 1/2 tsp. baking soda
1 tbsp. cinnamon
1/2 tsp. ginger
1/4 tsp. ground cloves
Liquid Ingredients
1/2 cup maple syrup (or equivalent of other liquid sweetener)
1/3 cup soymilk (or other vegan milk)
1 tbsp. vanilla
1 1/2 tbsp. lemon juice
1 tbsp. canola oil (or other vegetable oil)
If you don't have rice or oat flour it's easy to use a clean coffee grinder to prepare the flour. Just add 1/2 cup of the whole rice or oatmeal at a time and make certain the flour is as fine as you can get it.
Position your oven rack to the top third of the oven. Preheat to 350 degrees and lightly grease two large cookie sheets.
Combine the dry ingredients in a medium sized bowl. Stir the liquid ingredients together in another bowl or large measuring cup and then pour into the dry ingredients, stirring just until the lumps are gone. Don't over stir or you will lose the bubbles that make the cookies rise.
Drop by spoonfuls onto the cookie sheet being careful not to make them too big. The batter is runny and will spread easily. For a nice round cookie it's best if they don't touch.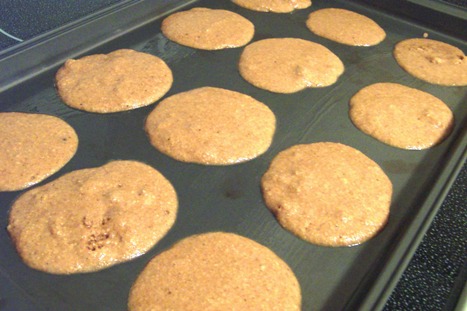 Bake for eight to ten minutes. Do not over bake because they will dry out easily and then they will be difficult to remove from the cookie sheet without crumbling.
The cookies should barely be golden around the edges.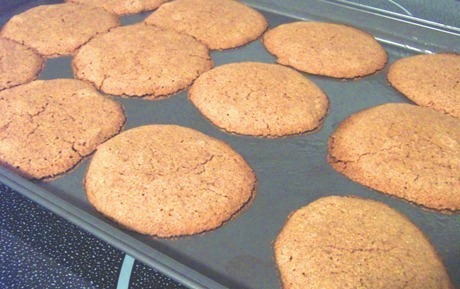 Remove the cookies from the pan before they have a chance to cool using a metal spatula. Place them on cookie racks to cool. Once they are cool they become very delicate so handle with care.
You can prepare Gluten Free Spice Cookies well ahead of serving time. Store them in an airtight container separating the layers with wax paper and keep them in the freezer for up to two months.
These gluten free cookies are great for making a cookie pie crust. Try it with No-Bake Pumpkin Pie!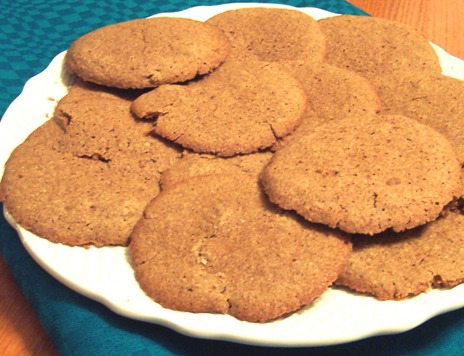 Makes two dozen cookies.
You can read samples of my writing at my author website.
For more fun join me on Facebook.
Tweet me on Twitter.
Friend me on Goodreads.
Check out my Blog.