Orange Cake with Lemon Icing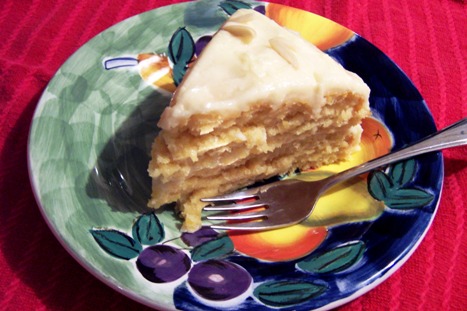 This delicious moist and tender cake, flavoured with the orange juice and a zesty lemon icing, is perfect for a birthday.
If you don't like too much sweetness, the cake on it's own without the icing is nice sprinkled with a touch of icing sugar through a sifter. Enjoy some fresh strawberries and vegan ice-cream on the side.
Preheat your oven to 350 degrees and position rack at the bottom third of the oven.
Grease two round cake pans with vegan butter and dust evenly with flour.
The Dry Ingredients
3 cups unbleached flour
1 1/2 cups sugar
2 tsp. baking soda
1 tsp. salt
Put all of the dry ingredients in a bowl and mix together.
The Wet Ingredients
2 cups orange juice
2/3 cup vegetable oil
2 1/2 tbsp. finely grated orange zest
2 tbsp. balsamic vinegar
1 tbsp. vanilla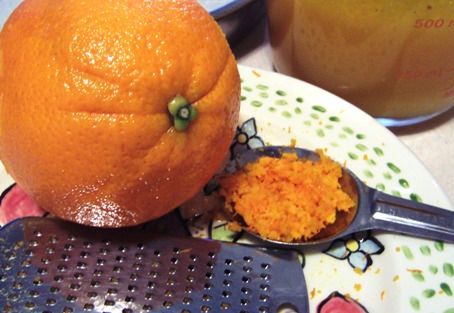 Combine all of the wet ingredients and whisk them into the dry mixture just until there are no lumps. Do not over beat or you will lose the bubbles that make the cake light.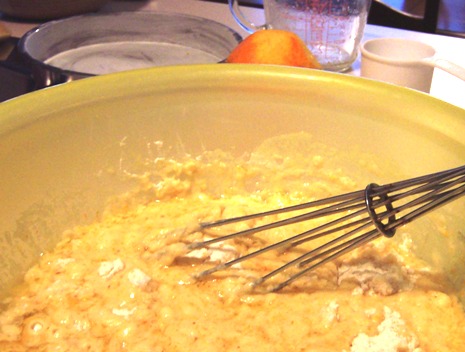 Pour the batter into the two cake pans. Bake for 30 to 35 minutes or until the center springs back when you touch it with your finger.
Remove each cake from the pan and place onto a cooling rack. Meanwhile make your icing.
The Icing
3 1/2 cups icing sugar
3/4 cups vegan butter
zest of one lemon
1/2 tsp. salt
1/2 to 1 tbsp. lemon juice (add a bit more if necessary)
Place all of the ingredients in a food processor. Blend until icing is smooth. (Or you can use a hand blender.)
Line a cake plate with wax paper around the edges.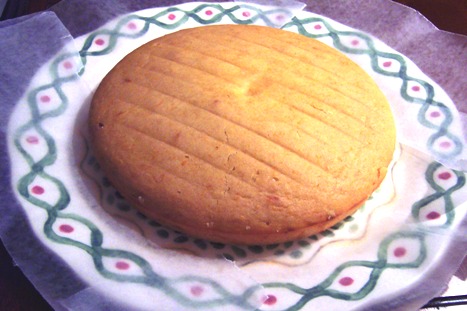 Put the first layer in the center of the cake plate. Spread with icing. Add the second layer. Spread icing evenly across top and around sides.
Decorate the top of the cake with slivered almonds if desired. Gently remove the wax paper. Store in the fridge until ready to serve.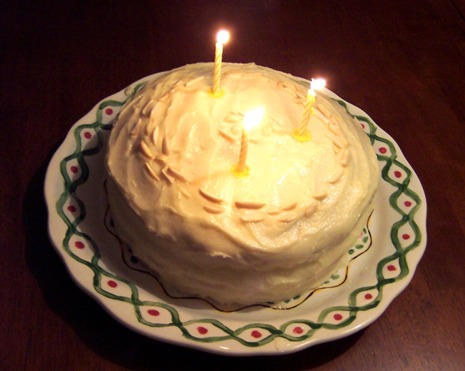 To make a party more manageable why not make this cake weeks ahead and after it has cooled wrap it in plastic wrap and keep it in the freezer. You could also freeze the icing. Thaw both the day before your party, assemble the cake, and store it in the fridge overnight.
You can read samples of my writing at my author website.
For more fun join me on Facebook.
Tweet me on Twitter.
Friend me on Goodreads.
Check out my Blog.