Lentils Rice and Vinaigrette Spice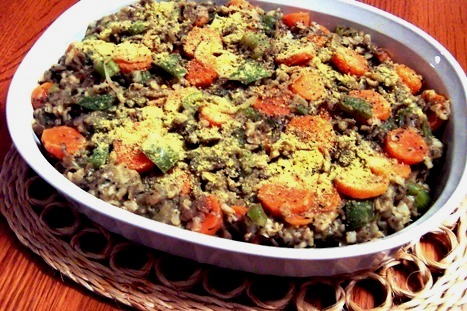 A mixture of oil and vinegar seasoned with herbs, spices, and other ingredients enhances the taste of this lentil and brown rice dish for a very nutritious, inexpensive, and easy to prepare meal.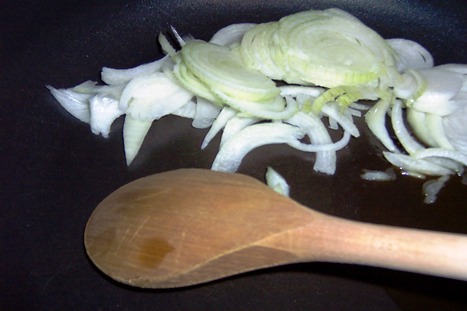 You could substitute other vegetables and instead of onions use leeks, scallions, or shallots.
Any colourful combination will give you the health benefits of a variety of vitamins. Carrots, green peppers, zucchini, and celery work nicely in this recipe.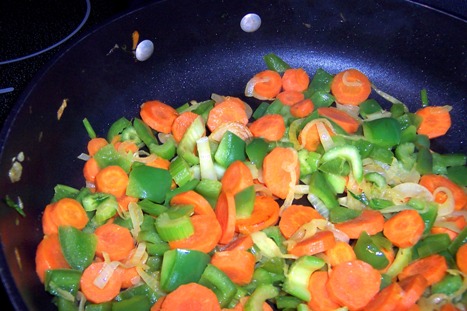 The Ingredients
2 tbsp. olive oil
1 yellow onion, sliced
1 green peppers, chopped in 1/2 inch pieces
2 cups chopped carrots
1 zucchini, sliced in 4 horizontal pieces and then chopped
2 stalks celery, chopped
2 cloves garlic, minced
1 tbsp. dried basil
1 tbsp. dried oregano
2 tsp. vegetable bouillon powder
1 tsp. salt
2 cups water
2 1/2 cups cooked brown rice
2 1/2 cups cooked lentils
4 tbsp. apple cider vinegar
freshly ground black pepper
2 tbsp. nutritional yeast for garnish (optional)
Heat one tablespoon of oil in a large skillet. Add the sliced onion and sauté for five minutes or until the onion is clear. You can continue to cook them longer if you like them caramelized, but if you are in a hurry, five minutes is fine.
Add the garlic, carrots, zucchini, and celery. Cook on medium heat stirring frequently for another five minutes.
Add the basil, oregano, vegetable bouillon powder, salt, and water. Cover the skillet and cook the vegetables until the carrots are tender when pierced with a fork.
When the carrots are tender, add the lentils, rice, and vinegar. Cook for a few minutes stirring frequently until the water is absorbed and everything is heated through. Remove from the heat. Stir in some freshly ground pepper.
If you are serving company garnish just before serving. Sprinkle with the 2 tablespoons of nutritional yeast and a little more black pepper for a nice appearance and some extra flavour.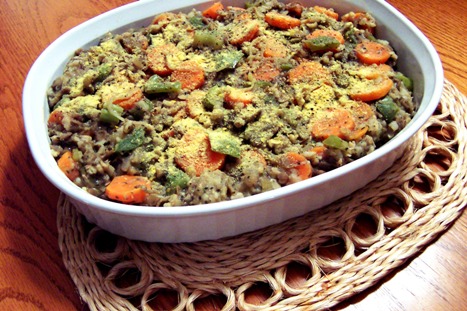 You can read samples of my writing at my author website.
For more fun join me on Facebook.
Tweet me on Twitter.
Friend me on Goodreads.
Check out my Blog.