Chocolate Caramel Pecan Clusters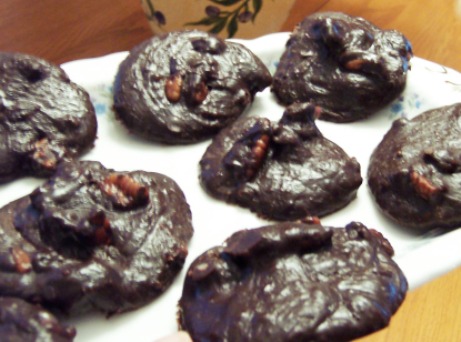 Make these for a vegan treat on Halloween night.
Instead of pecans you could use walnuts, peanuts, or cashews. The ground flax seeds make the texture similar to ground coconut or cookie crumbs. The coarse salt is also an important element that enhances the taste.
The Ingredients
2 tbsp canola oil or other vegetable oil
2 cups semi-sweet vegan chocolate chips or carob chips
3/4 cup chopped pecans
4 tbsp. ground flax seeds
1 tsp. coarse salt
1/2 cup corn syrup
1/2 cup brown sugar
1 tbsp. vanilla
1 tbsp. white vinegar
Heat the oil in a medium sized saucepan. Add the pecans and flax seeds and stir to coat with the oil. Cook on medium heat for about two minutes until very lightly browned or you can smell a slightly roasted aroma. Do not over brown.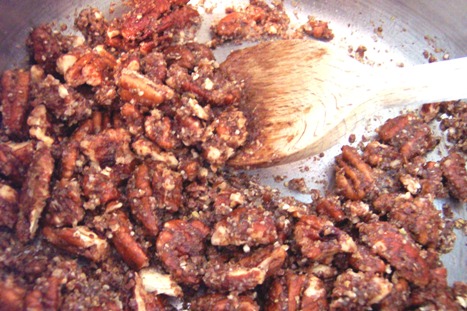 Combine the salt, corn syrup, brown sugar, vanilla, and vinegar. Add to the saucepan and turn the heat to high.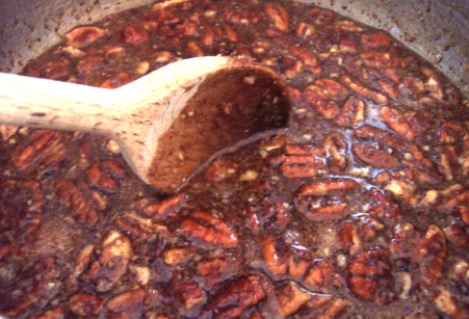 Continue to stir and heat until the mixture comes to a boil. Stir while it bubbles for no longer than thirty seconds. Remove from heat.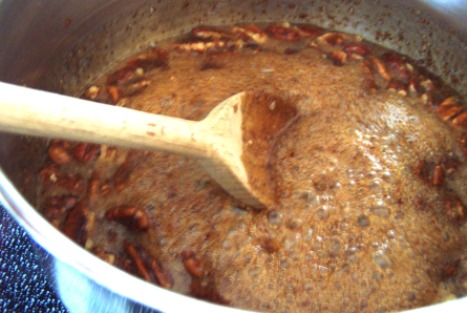 Add the chocolate chips and stir until they are completely melted.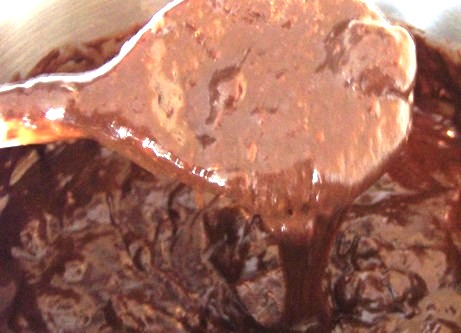 Watch the mixture for a few minutes. As it cools it will begin to thicken. After about five minutes make cookie sized clusters on a non-stick cookie sheet. You might want to put wax paper or parchment paper down first but it is not absolutely necessary.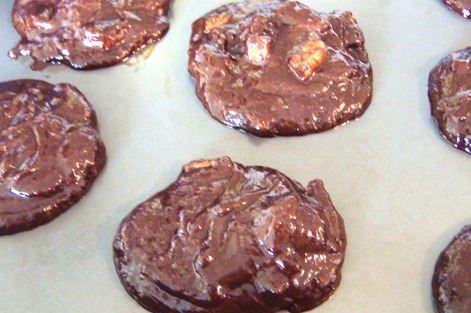 Put the cookie sheets in the fridge until the clusters have set. Use a metal spatula to pry them off the cookie sheet.
You can read samples of my writing at my author website.
For more fun join me on Facebook.
Tweet me on Twitter.
Friend me on Goodreads.
Check out my Blog.