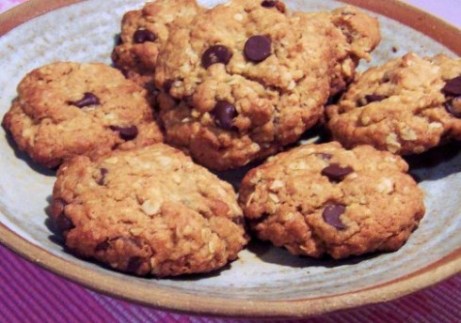 These crispy chewy chocolate chip cookies take very little effort or time. When you need an easy wholesome vegan dessert for your children, something special for a party, or you just have a cookie craving, try this delicious vegan recipe.
2 cups unbleached flour
1 cup quick cook oatmeal
1 1/4 cup brown sugar
1 tsp. salt
1 tsp. baking soda
1 cup vegan chocolate chips
3/4 cup vegetable oil, or melted vegan butter
1/3 cup orange juice
1 tbsp. pure vanilla extract
In a large bowl mix together the dry ingredients. Combine the oil, orange juice, and vanilla; then mix with the dry. Roll the dough in your hands to make 1 1/2 inch balls. Place them on a large cookie sheet and flatten them to about 1/4 inch thick with your fingers or a fork. Bake at 400 degrees on middle rack for about 12 minutes or until they are just beginning to brown. Cool on cookie racks.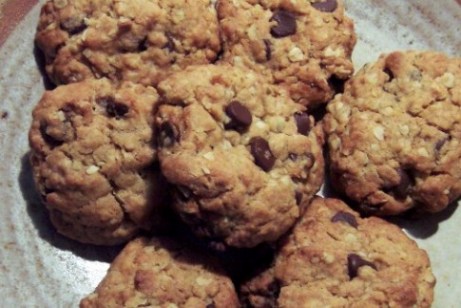 You can read samples of my writing at my author website.
For more fun join me on Facebook.
Tweet me on Twitter.
Friend me on Goodreads.
Check out my Blog.